WITCHES NIGHT OUT TICKETS ARE SOLD OUT FOR 2023
Why a Witches night out event?
Because we all love Halloween and what woman doesn't like getting all dressed up for a fun night out on the town with her girlfriends; all while supporting a great cause!
So, dust off your hats and brooms, throw on your best "Witchy Wear," and come join us for a spell and have a fun girl's night out on the town!
Wear comfortable shoes and bring a flashlight, just in case!
As a special fundraiser, this event goes on rain or shine- Sorry no refunds.
Food, beverages, and alcohol will be available for purchase
No outside coolers, cans, or bottles are allowed at this special event.
---
Ticket scalping or gouging others for the express purpose of making money does not reflect the spirit of fun that we endorse for this event
We utilize a Bar Coded Ticket System and suggest using Extreme Caution if purchasing tickets from an outside source..
We do NOT recommend or support purchasing second hand tickets from outside sources/scalpers. Whenever you buy a ticket from a outside source, you're taking a chance.
If the ticket you purchase is counterfeit and the bar code will not scan, you will not be allowed entrance into the event.
If you decide to buy tickets from a scalper, the Better Business Bureau recommends not paying until you know the tickets are legit. Insist the scalper accompanies you to the check in point, and only pay after the tickets have been scanned.
---
When: October 14, 2023
Where: The Historic Town of Kimmswick, MO. Hosted by the Kimmswick Merchant Association
Who: All good and bad witches are welcome to this "Adult Only Girls Night Costume Party"
(21 and older. Please do leave the men and kiddies at home!)
Dress: Witchy Wear is highly encouraged- this is a costume party, but not required
What's it all about: This is a themed, adult girls night out. 21 and over only!
Activities include: music & entertainment, dancing, food, shopping with discounts and special offers, attendance prizes, wine tasting, food booths, scavenger hunt, psychic readings, costume contests and so much more!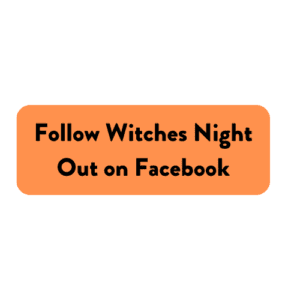 ---
Visit with a psychic, tarot reader, or medium if you dare! 15 minute mini-readings- $20.00
This is a unique evening filled with an incredible atmosphere all at an affordable price. You do not want to miss out on this event!
Event proceeds: The proceeds from this event help support local organizations.
Why: This event supports our non-profit visitor center which relies on donations and fundraisers like this to help keep their doors open. Our visitors center plays a vital role in promoting tourism to our historic town. In addition, a portion of the proceeds also help benefit local charities and organizations in our community.
Some of our previously supported local charities and organizations include: Kimmswick Non-Profit Visitor Center, Ride ON St. Louis, Mary's House of Hope, The ALS Foundation, The Nancy Ratliff Medical Fund, Imperial Youth Association, The Kimmswick Post Office Restoration fund, Windsor High School (several youth groups and organizations within Windsor High School), Kimmswick Historical Society, and the City of Kimmswick.