About Kimmswick
Kimmswick offers a chance to step back into the less hurried days of the 1800s. As you stroll through the picturesque town, you will discover our unique shops have a number of goods and services. You will also enjoy our restaurants' friendly and welcoming atmospheres, where you can savor delicious dishes and desserts.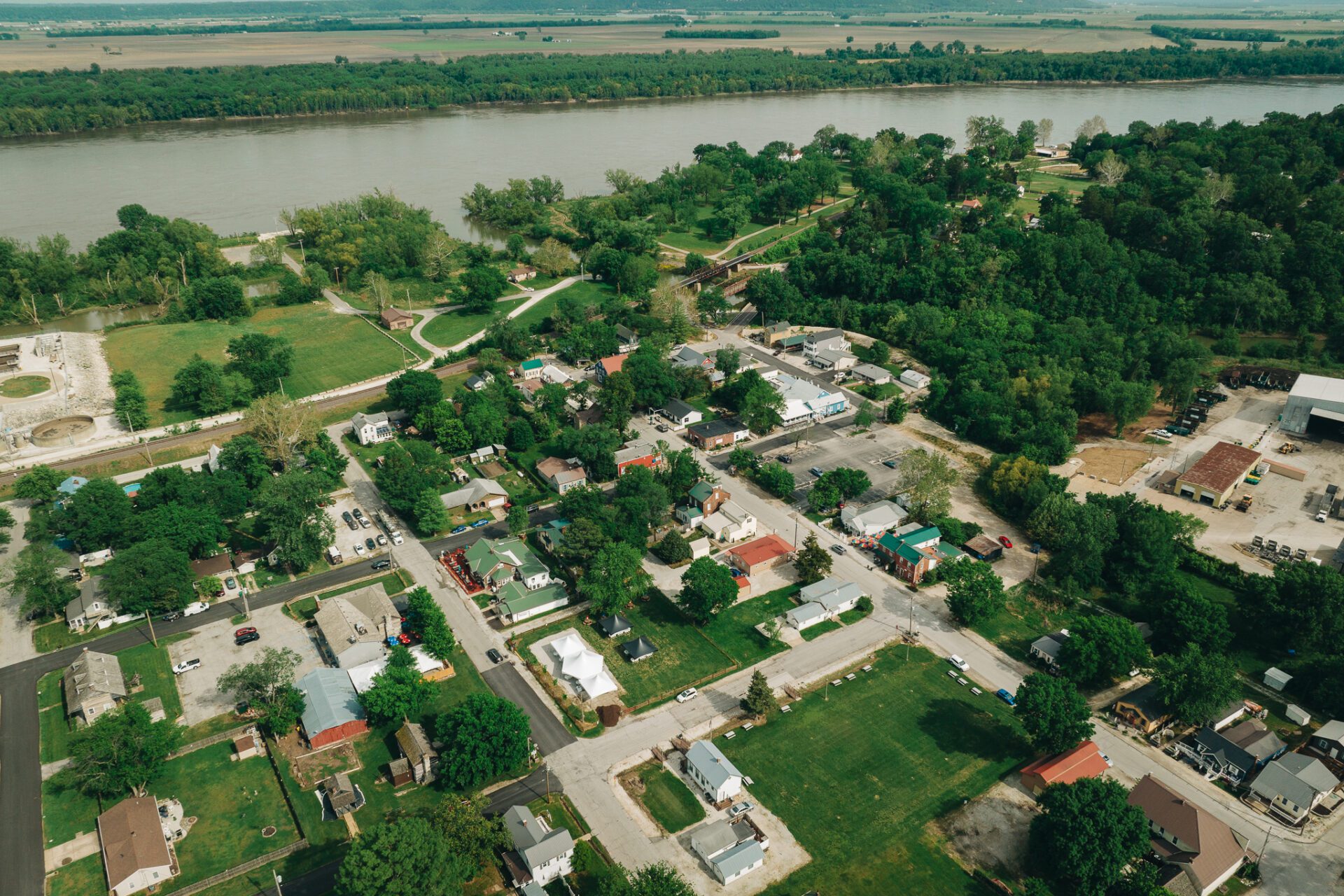 A Historic and Charming River Town
Kimmswick is a vibrant town that keeps growing and adding new shops to its more than 25 existing ones. If you would like the brochure for the town, download it here. Many shops are located in historic buildings that date back to 1859 when the town was founded. They have been lovingly restored and preserved by their owners and the community.
Kimmswick also hosts several events yearly that celebrate its heritage and culture. The Strawberry Festival in June and the Apple Butter Festival in October are two of the most popular, featuring crafts, food, and demonstrations of traditional cooking methods by the Kimmswick Historical Society. Whether looking for a relaxing getaway or a fun-filled adventure, Kimmswick has something for everyone. Come and visit the quaint and historic river town today!
For the latest information on all the events and activities in Kimmswick, visit goKimmswick.com regularly. It is your best source for planning your Kimmswick trip!
In 1850, Theodore Kimm, a St. Louis merchant, bought a lot of land near the Mississippi River in Jefferson County, Missouri. This place has a rich history. People have lived here since the last Ice Age, more than 12,000 years ago. Indians of the Clovis Culture hunted big animals here. They also used salt and mineral springs in the swampy land. Later Indians and white settlers did the same.
The area took a lot of work to reach in the past. People used the river or inland paths that the Indians, French, and Spanish had made. The French called the route "Rue Royale," and the Spanish called it "El Camino Real." It means "The King's Road," and was close to where Kimmswick would be. People used oxcarts and wagons to carry goods on this trail.
The area was first under French control. Then it went to Spain after France lost a war. Spain gave it back to France in 1800, but France sold it to the United States in 1803. One of the first settlers here was Captain George Washington Waters from Massachusetts. He was a soldier and a surveyor. He bought a lot of land for twenty dollars. His family purchased some land from Theodore Kimm on October 4, 1850.
Read More
Theodore Kimm started the town of Kimmswick in 1859. He came from Brunswick, Germany. He named the town after himself and his hometown. He made a town map with blocks, lots, and alleys. He sold lots and houses to people who wanted to live and work here. The town had a mill, a brewery, a brickyard, a copper shop, a wagon maker, a blacksmith shop, and stores by 1867. Theodore Kimm retired in 1872. He sold the rest of his lots and his house at an auction. He gave some land to the town for a market, a park, a school, and a cemetery. He also kept a spot for his family cemetery in the park.
The Kimms went to Europe after selling their land. Mrs. Kimm passed away in St. Louis in 1876 and was buried with their son in the park. Mr. Kimm continued to travel and died in Switzerland in 1886.
Many visitors came to Kimmswick in the late 1800s by steamboat and train. They enjoyed Montesano Springs Park, a large amusement park with mineral springs and attractions. The park was open from 1880 to 1918. Some showboats also visited the town and entertained the people with names like "The Cotton Blossom" and "Golden Rod." The last showboat arrived in 1933.
Kimmswick became a town in 1871, and Gustave Raushenbach built a big brick hotel on Front Street in 1872. The town's leaders met in the hotel or the school. They dealt with the problems of a growing village. They built a city hall in 1903. Some people joined the Woodmen of America, an insurance group. They built Woodmen Hall for social events. Some people formed a band that played music for fun and dancing. Some people played ball games with other towns.
Cars and highways made Kimmswick different. The business went away. The riverboats and trains stopped visiting. The town was almost ignored. However, Lucianna Gladney Ross wanted to save the old buildings of Kimmswick. She started a restoration project in 1970. She fixed some old homes and moved some old log buildings in as well.
Kimmswick is a busy and lively town today. It has a historical society, restaurants, shops, and a visitor center. It has events all year long. The Strawberry Festival is in June. The Apple Butter Festival is in October. It shows crafts and how to make apple butter. Visitors enjoy the small old river town.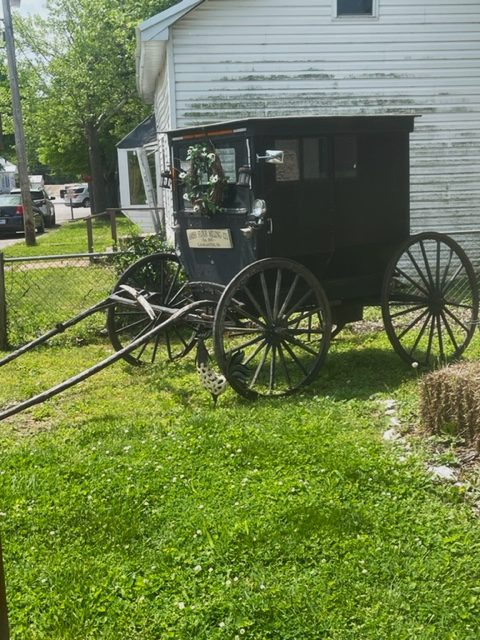 Kimmswick Historical Society
Kimmswick Historical Society

6000 Third Street, Kimmswick, MO, United States, Missouri
636-464-8687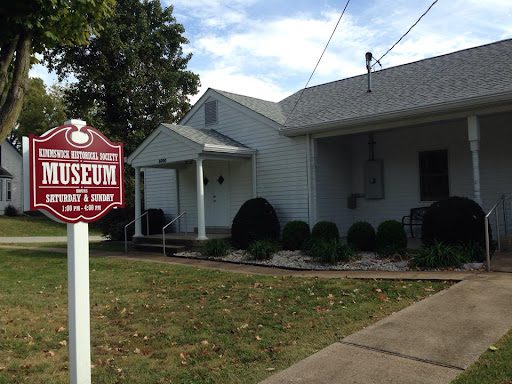 List of Still-Standing Original Structures
Winery c. 1859
Barbagallo House c. 1850
Gerard-Kratochwil House c. 1909
The Old House c. 1770
Dougherty House c. 1896
Kimmswick Post Office c. 1914
Bakery c. 1880
Barber Shop c. 1900
Rauschenbach Building c. 1884
The Market c. 1877
Windsor Harbor Road Bridge c. 1874
Gerard-Grimshaw c. 1895
Tavern c. 1900
Ziegler-Escoffier Building c. 1940
Ziegler House c. 1879
Old Ziegler Store c. 1913
Little Ziegler House c. 1918
Wagner House c. 1880
Yellow House c. 1872
Naumann-Wittu Building c. 1890
Schad-Caldwell House c. 1865
Ruess-Terry House c. 1866
Maul House c. 1872
Vaughn-Nies House c. 1866
Meyer Building c. 1875
Wenom-Drake House c. 1877
Hermann – O'Heam House c. 1859
Blacksmith Shop c. 1847
Kimm Family Cemetery c. 1872
Former Black School House c. 1899
Arnold House c. 1865
City Hall c. 1903
Burgess-How House & Museum c. 1840s
Candy Shop c. 1876
Kirk House c. 1888
For more on the history of Kimmswick, visit the Kimmswick Historical Society Museum. Located at 3rd and Vine, the museum is open from 1 pm to 4 pm on weekends.
Strawberry Festival
The Strawberry Festival is held each year on the first weekend in June. This year the dates are June 3rd & 4th, 2023. Hours are from 10 am – 5 pm each day. The Strawberry Festival is expected to draw at least 40,000 visitors and showcase 125 food and craft vendors.
All Kimmswick businesses and restaurants will remain open, but vehicle traffic will not be allowed in town between 8 am – 5 pm. Parking will be at Windsor Intermediate and High School campus on Highway 61/67 for a small fee. Bus Shuttles will run throughout the day to bring you back and forth. Accessible parking spaces at the Windsor Elementary School in Kimmswick are minimal. There is also parking at the two fields on each side of Hwy K which allow visitors to walk in from there—weather permitting, of course.
Please remember that this festival requires a lot of walking on uneven grass and asphalt surfaces.
Read More
The Strawberry Festival is bursting with fresh strawberries, shortcakes, chocolate-covered strawberries, cheesecake, and iced tea. Enjoy your favorite festival foods, like kettle corn, shish kebobs, funnel cakes, onion blossoms, BBQ, hamburgers and hotdogs, roasted corn on the cob, and many others.
The City of Kimmswick Information Booth will be there as well; if you have any questions, those folks will help you. The Famous Kimmswick Strawberry Jam, "the only original jam," will also be sold. We have a limited supply, and this tasty jam always sells quickly, so stop by and purchase some.
There will be craft booths, home and garden vendors, a children's petting zoo, bounce houses, and pony rides for kids. Booth space is still available, and we are looking for sponsors to help Kimmswick showcase its community spirit at Strawberry Festival.
Call 636-464-7407 or go to www.cityofkimmswick.org for an application or more information.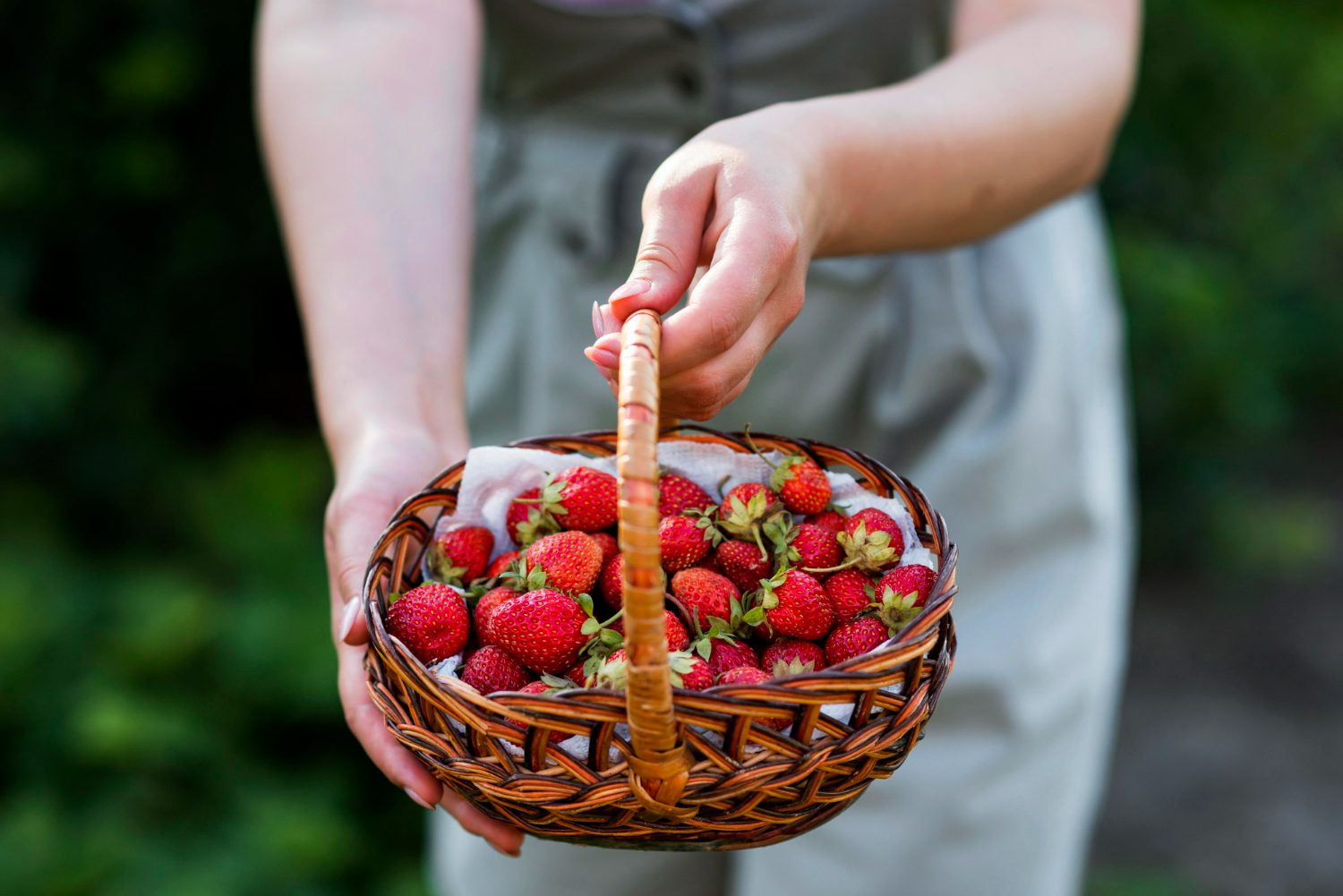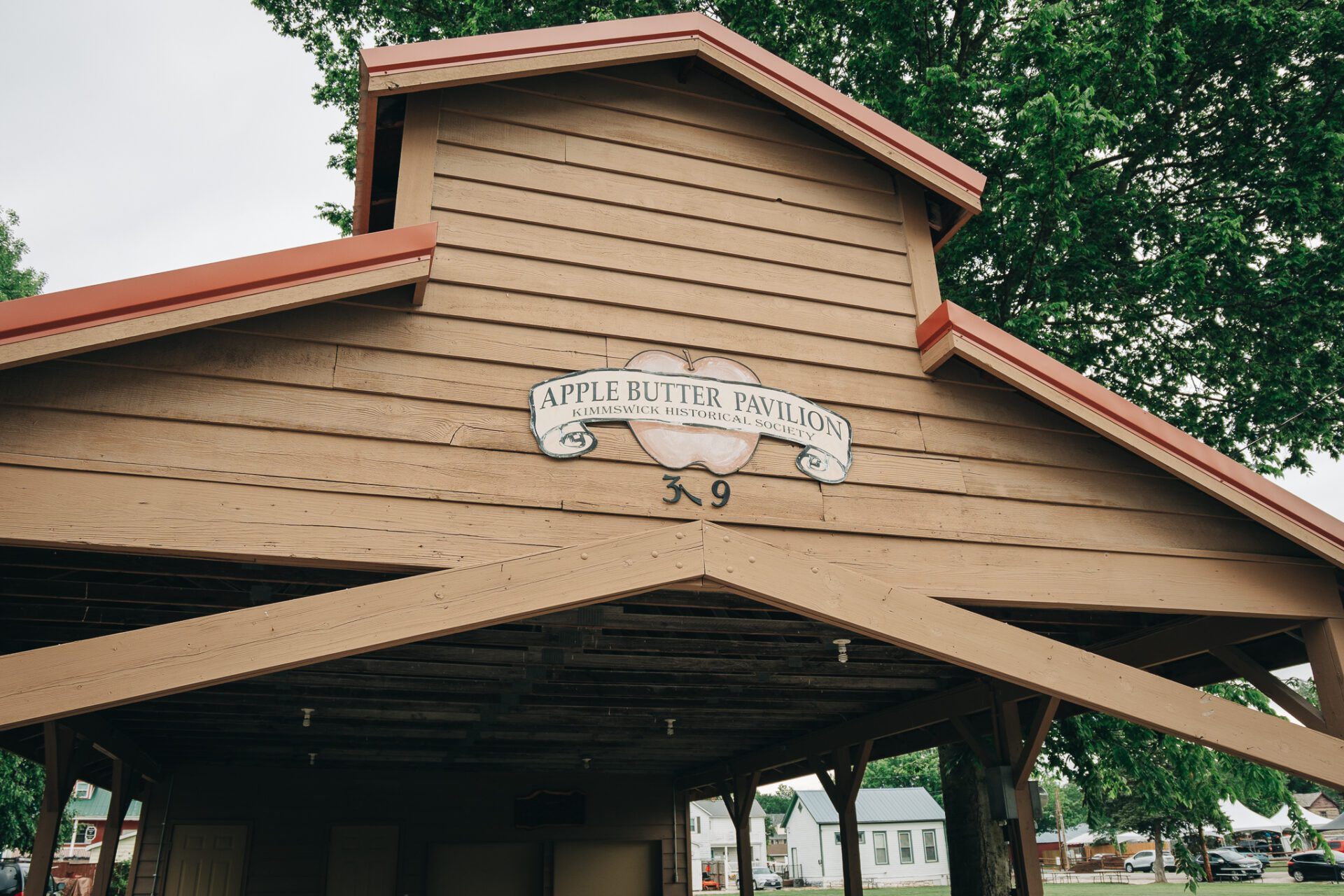 Apple Butter Festival
Join us for the Apple Butter Festival Kimmswick on October 28-29, 2023, from 10 am – 5 pm. It is our biggest event of the year, with over 100,000 visitors. Enjoy food, drinks, crafts, and live music in our small town. Watch how we make apple butter in a wood-fired kettle and buy some to take home!
The festival is only open to pedestrians. Park at Windsor School and take a bus to town, or park near Highway K and walk a short distance. We have a train, a zoo, and pony rides for kids. Come and have fun with us! Call 636-464-7407 or go to www.cityofkimmswick.org for an application or more information.
#GoKimmswick
Share your Kimmswick Experience with Us

"*" indicates required fields