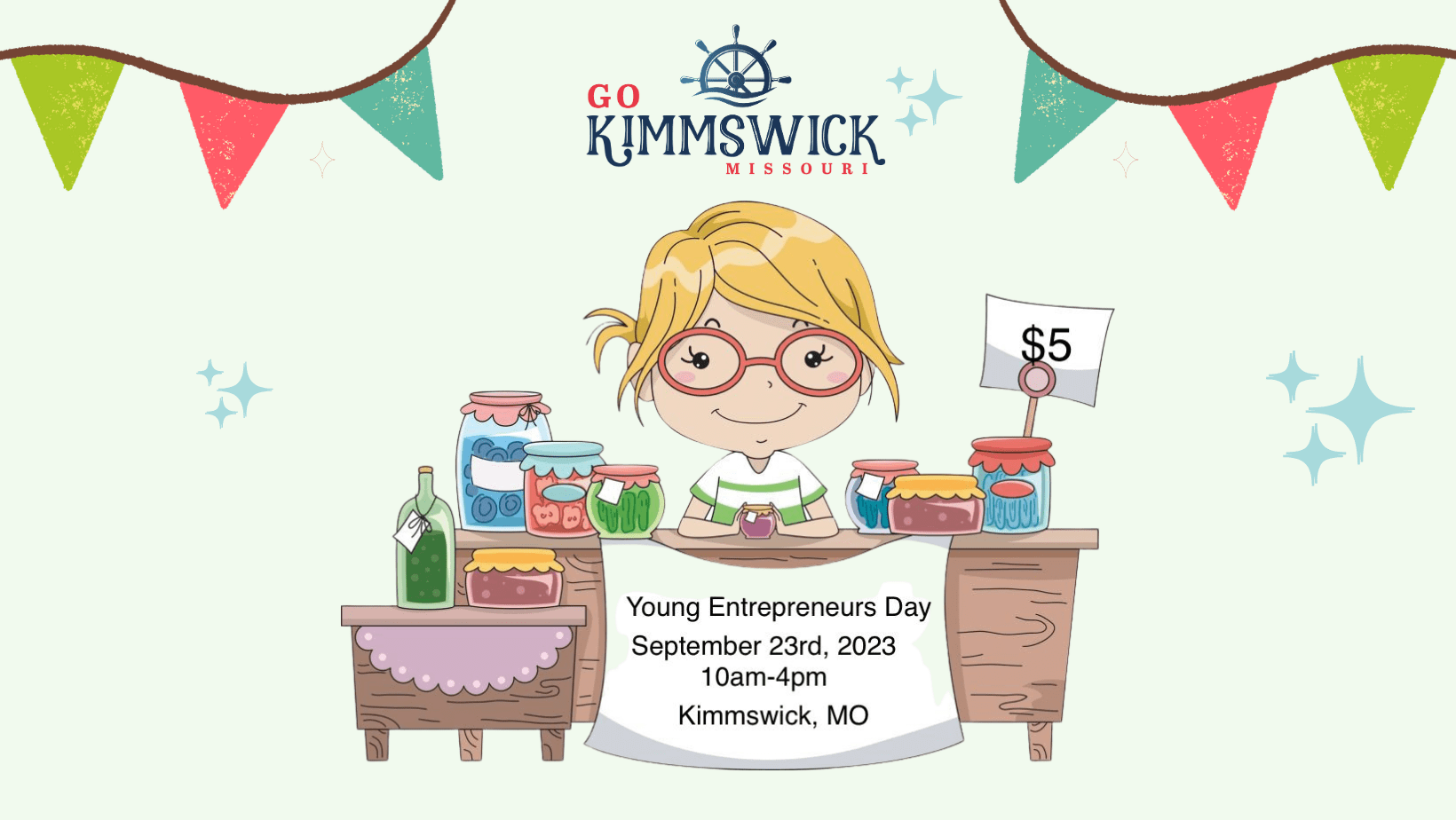 Date: Saturday, September 23rd, 2023
Time: 10 AM to 4 PM
Location: On the streets of Historic, Kimmswick MO
We invite you to mark your calendars for the 3rd Annual Young Entrepreneur Arts & Crafts Fair on Saturday, September 23rd. Come support these remarkable young individuals aged 17 and younger, who have embarked on the journey of launching their own businesses and brands. From captivating art pieces and handcrafted items to delectable baked goods (thoughtfully sealed and labeled, of course!), their creativity knows no bounds. This event is an opportunity to not only appreciate their hard work but also to connect with a community that values and encourages their entrepreneurial spirit. Join us in celebrating the dedication and innovation of these young minds while enjoying the historic charm of Kimmswick's streets. Your presence and support will make a world of difference to these aspiring entrepreneurs.
Event is rain or shine, no makeup dates.
All items are applicable: art, photography, jewelry, baked goods must be sealed and labeled with ingredients. Hand crafted items, special talents, and services.
Rules:
All items must be handmade by the applicant.
Applicant must be 17 years of age at time of application or under.
All food items must be packaged and labeled with ingredients per kitchen cotage law.
Booth space is 10×10, you must provide everything that you will need to set up your booth. (tent, tables, tablecloths, chairs, etc)
Setup begins at 8 am, must be setup by 10 am.
Tear down at 4 pm, please do not tear down and leave early.
Must be accompanied by an adult.
Cash prizes are in 2 age groups: 12 and under 13 and up